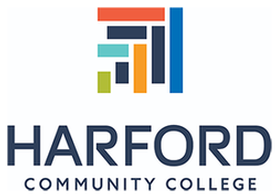 Starting salary range or starting hourly rate range: $935.28 per lecture credit hour; $701.46 per lab credit hour
About Harford Community College
Harford Community College has served as an anchor institution in Harford County since its inception in 1957. We are a mid-sized, comprehensive college committed to serving our community through high caliber educational offerings and cultural events.
HCC is an Achieving the Dream institution, joining a network of higher education institutions and partners to enhance community college student opportunity, access, and success. We're continuously working to enhance our student experience using evidence-based improvement and building a strong data infrastructure as we propel Harford Community College into the future.
Our beautiful, 352-acre campus is conveniently located near Baltimore, MD; Philadelphia, PA; Washington, DC; and Wilmington, DE. We offer more than 70 affordable degree and certificate programs to nearly 2,000 full-time and 7,500 part-time students, as well as a wide variety of noncredit continuing education courses to nearly 11,000 students per year.
Job Description
Harford Community College is seeking qualified adjunct faculty members to teach on-campus, online, and/or hybrid classes in subjects including:
Required Education
A Master's degree in the subject or a closely-related subject. A Bachelor's degree and industry experience may be considered for some areas of study.
Required Experience
*
Required Knowledge, Skills, & Abilities
Skills specific to the discipline.
Preferred Qualifications
Prior experience using a Learning Management System (LMS). Prior experience with classroom technology.

Prior teaching experience preferred.

Professional experience in the discipline a plus.
General Weekly Work Schedule
Schedule varies per assignment.
Posting Number: 2020-023AO